SLT Properties LLC Offering Affordable Greensboro Apartments for College Students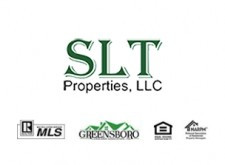 It's time to figure out back-to-school housing, and SLT Properties LLC is here to help with affordable housing and rentals for local students.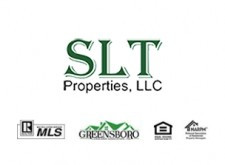 SLT Properties LLC
SLT Properties LLC
GREENSBORO, N.C. - September 8, 2022 - (
Newswire.com
)
Finding back-to-school housing can be a stressful experience, but SLT Properties LLC is making it easy on students, with affordable Greensboro apartments and houses that are move-in ready and all set for a new semester.
Greensboro has its fair share of colleges and universities, including the University of North Carolina, Guilford College, A&T, and Elon Law School. That means a lot of students are competing for affordable housing around their respective campuses, and it can be hard to find the right fit.
As one of the top choices for rental properties, Greensboro, NC-based SLT Properties is helping take the guesswork out of securing reliable housing, offering local students a wide variety of options that are perfectly suited to their needs and budgets. That's good news for students, who receive access to more cost-effective housing and a management company that can help guide them through the process of securing their rental.
SLT Properties strives to provide the highest quality service for both rental property owners and tenants. And with premium rentals in Greensboro, NC, and surrounding areas in the Triad region, they're a smart choice for anyone looking for units to rent in the area. Some of the benefits of renting houses or apartments in Greensboro, NC, from SLT Properties include securing housing in close proximity to Greensboro's many campuses, as well as getting affordable local housing without the need to sacrifice quality. This has become particularly important with the ongoing urgent need for affordable student housing and rentals, with many Greensboro students struggling to afford the high rates of on-campus housing.
For students looking for an apartment or house for rent in Greensboro, NC, SLT Properties listings offer a better, more affordable alternative, and SLT is here to help get all students set up for another successful school year. Interested readers can find additional information and available properties by visiting the SLT Properties website.
About SLT Properties, LLC
SLT Properties, LLC is a North Carolina property management provider, offering asset management services throughout the Triad area for both multi-site units and smaller commercial properties. In addition to providing property owners with stress-free management services, SLT Properties also works to ensure that units are filled with qualified and trustworthy tenants and handles all aspects of the tenancy process. 
For more information, please visit sltproperties.com.
Contact:
SLT Properties, LLC
(336) 291-0254
[email protected]
Press Release Service by
Newswire.com
Original Source:
SLT Properties LLC Offering Affordable Greensboro Apartments for College Students