MIAMI Realtors Partners with Milestones to Empower Members with Industry-Leading Homeowner Management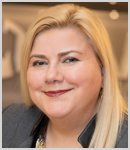 MIAMI — The MIAMI Association of Realtors (MIAMI) has partnered with Milestones Labs to equip MIAMI members with award-winning homeowner management tech so they can become even better lifetime trusted advisors to their South Florida clients.
All 60,000 MIAMI members will have free access to Milestones and be able to provide clients with self-branded online homeowner portals to help take the anxiety out of homeownership —regardless of whether they're buying, moving, owning or selling. The hubs will allow MIAMI members and their clients to have everything in one place, including listings, mortgage apps, forms and documents, home finances, client education, recommended local service providers and more; all while positioning the Realtor as the advisor for all-things-home.
"MIAMI Realtors sees three clear benefits to offering Milestones hubs, including support for people relocating to South Florida, secure cloud-based storage for all important documents that homeowners need access to in the event of a disaster, like a hurricane, and access to contractors who can help homeowners maintain their property," MIAMI Chief of MLS and Innovation Liz Sturrock said.

Liz Sturrock
MIAMI Becomes First Local U.S. Realtor Association to Partner with Milestones
MIAMI is the largest local Realtor Association in the nation and is the first local U.S. Realtor association to secure a partnership with Milestones. MIAMI members can access the Milestones application securely through the CoreLogic Clareity single sign-on dashboard when they log into the Matrix MLS system.
MIAMI members can access more information at: www.MiamiRealtors.com/Milestones
"We are thrilled to launch Milestones with the MIAMI Association of REALTORS," Milestones CEO Dustin Gray said. "Their dedication to launching new services with the support of trainers, customer outreach staff, and their excellent communications and marketing support assures that all Realtors will be able to help their customers improve the challenges they face with homeownership."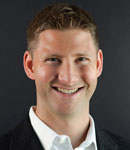 Milestones CEO Dustin Gray
Launched in mid-2022, Milestones has already won myriad awards. Milestones was honored on the 2023 HousingWire Tech 100 list for Real Estate, which recognizes the most innovative and impactful companies in the real estate and mortgage industries.
Milestones is also a recognized T3 Tech 200 company for 2023. Milestones leadership was named a RISMedia Real Estate NewsMakers 2023 award recipient.
Read more about Milestones at: https://milestones.ai/ and watch an introductory video by Milestones CEO, Dustin Gray at: https://vimeo.com/729020484
About Milestones
Milestones is a software developer dedicated to helping real estate industry professionals focus on Homeowner Management by creating private client hubs to stay connected and deliver ongoing personalized value. The platform ensures that clients never have to worry during any life event, and the payoff from staying connected and helping customers solve problems is fiercely loyal customers for life. Learn more at Milestones.ai.
About the MIAMI Association of Realtors®
The MIAMI Association of Realtors (MIAMI) was chartered by the National Association of Realtors in 1920 and is celebrating 103 years of service to Realtors, the buying and selling public, and the communities in South Florida. Comprised of six organizations: MIAMI RESIDENTIAL, MIAMI COMMERCIAL; BROWARD-MIAMI, a division of MIAMI Realtors; JTHS-MIAMI, a division of MIAMI Realtors in the Jupiter-Tequesta-Hobe Sound area; MIAMI YPN, our Young Professionals Network Council; and the award-winning MIAMI Global Council. MIAMI REALTORS represents nearly 60,000 total real estate professionals in all aspects of real estate sales, marketing, and brokerage. It is the largest local Realtor association in the U.S. and has official partnerships with 246 international organizations worldwide. MIAMI has been selected to host the prestigious FIABCI World Congress on June 5-9, 2023. MIAMI's official website is www.MiamiRealtors.com
###
Originally published at https://www.miamirealtors.com/2023/05/09/miami-realtors-partners-with-milestones-to-empower-members-with-industry-leading-homeowner-management/
The post MIAMI Realtors Partners with Milestones to Empower Members with Industry-Leading Homeowner Management first appeared on Miami in News.
Real Estate - Miami in News originally published at Real Estate - Miami in News